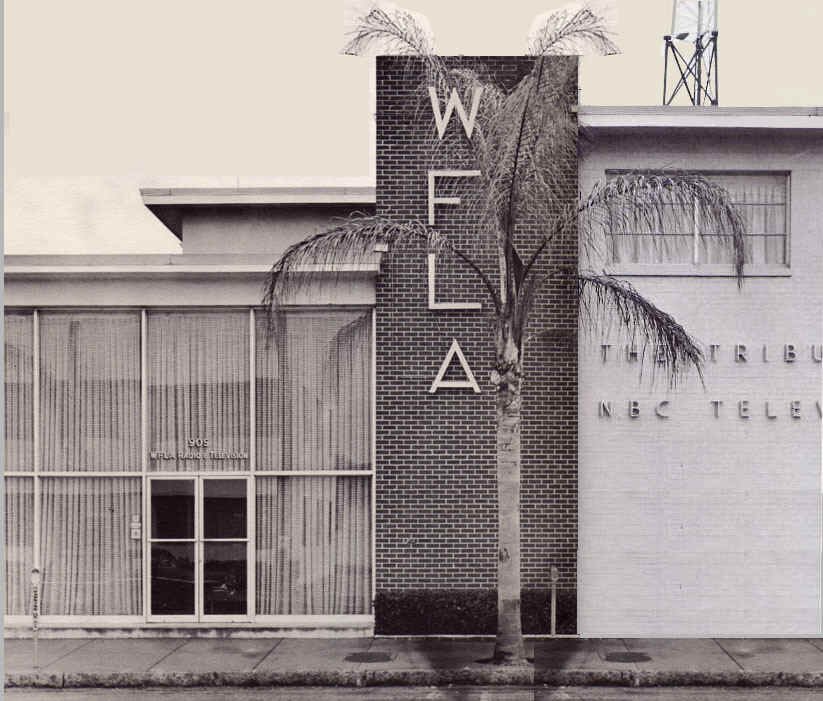 WFLA became Arch Deal's new home in 1959
Arch recalls that the very flamboyant and energetic Harper became news director and while quite personable, was lacking in news experience. Bill Henrywho had replaced Frank McGee as news director at Crawford Rice's former station, WSFA, Channel 12, in Montgomery, Alabamawas summoned to Tampa in 1960 to help turn things around. He immediately began anchoring the 6p.m. report.
Henry was extremely likeable, dedicated, honest, reliable and very conservative, according to Arch. "Bill's major problem was trouble with certain words, which he quickly learned to avoid in stories, but not before he used seduced instead of subdued and orgasm instead of organism several times on-air.
Arch says working in the Channel 8 newsroom was more homey, relaxed and less structured than he had experienced at WTVT. The atmosphere seemed less competitive. News people werent always trying to scoop the competition at Channel 13at least not for a while. Exclusive stories were important but not a blazing priority like they were at 'Big 13', according to Deal.
In 1962, Henry turned anchor duties for both the 6p.m. and 11p.m. evening news programs over to Arch, who was already anchoring the Saturday 6p.m. slot as well.

Arch Deal with WFLA's Tony Hamilton (1963)
Archs early colleagues at Channel 8 included Tony Hamilton*; Emmett Mattes; Don Starr and Earl Wells, both of whom eventually moved to Channel 13; assignment editor Fred Worthington; and Charlie Mohn, a street reporter who was terminated after wrecking five news cars in one year. Mohn then went to work as a Tampa Tribune photographer using his personal vehicle for covering assignments and remained there until his retirement.
*Tony Hamilton contributed a first-person story of the day President Kennedy visited Tampa. To read it, go to "Tampa Remembers John F. Kennedy"