In 1963, a young student from St. Petersburg Junior College, Ray Blush, joined the staff as a reporter. Arch remembers Ray as a very hard working newsperson. Blush remained for two years until he was called to six months basic training by his military reserve unit. He returned to the station and resumed his previous news gathering slot after the short tour of duty, which came in the early stages of the Vietnam conflict.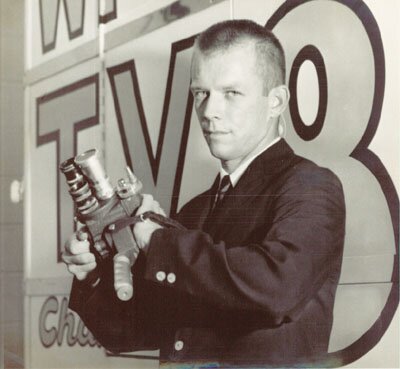 Ray Blush joined WFLA straight out of St. Petersburg Junior College
Arch, who was assistant news director, had been warning higher ups that the station would lose a good man soon if they didnt give Blush a raise in pay. The raise was not forthcoming and the rest is history. Blush moved to Channel 13 in 1968 and had a colorful and productive career.