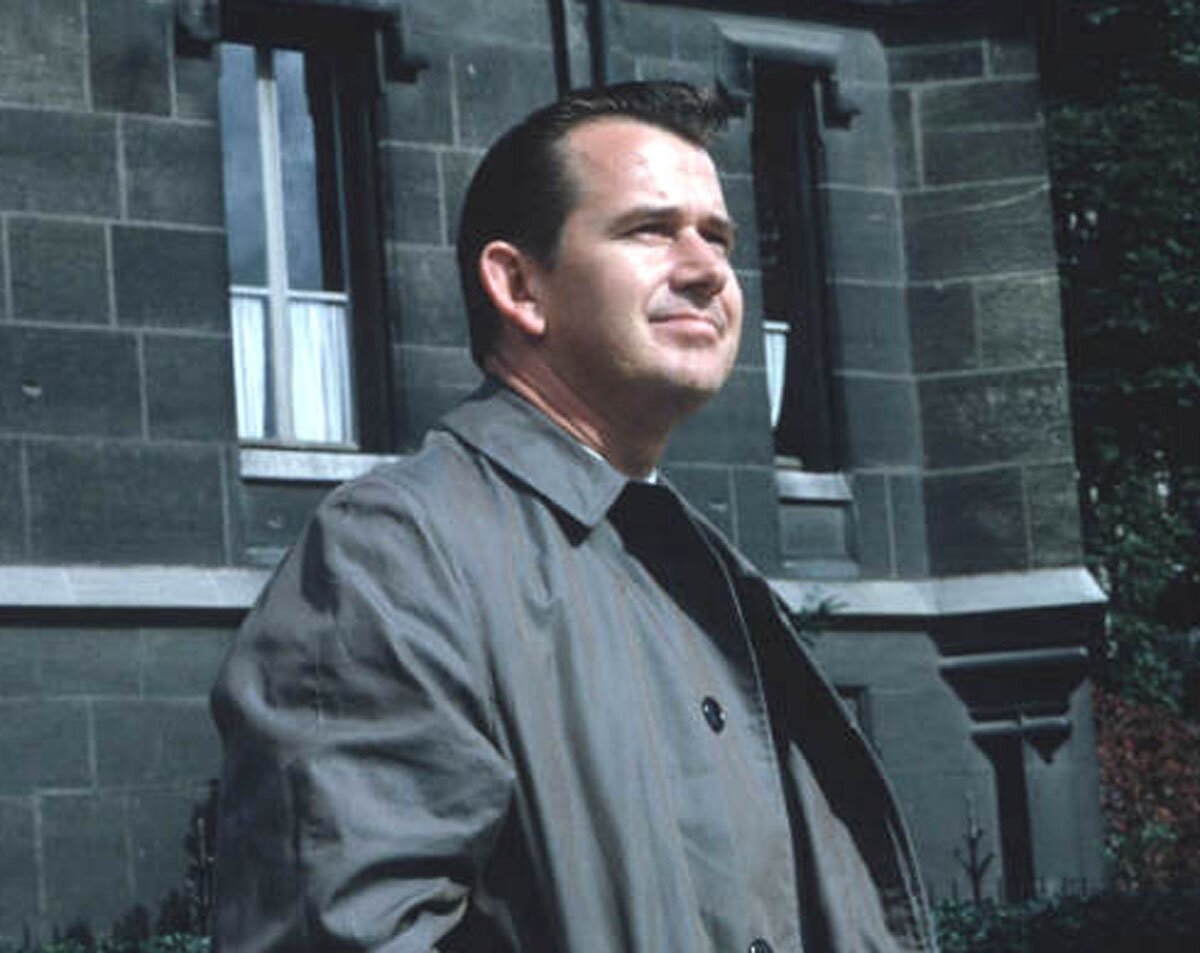 Arch in the mid-sixties, with a successful career and new heights ahead
In 1968, Arch found what would be his new first love, skydiving.
As a newsman who was also a licensed pilot, I found skydiving was the fastest growing sport in the nation and wondered why people were jumping out of perfectly good airplanes, Arch says.I saw it as an exciting news story. In developing the report, I did several dives and found it to be an extremely addictive sport and one I wanted to continue on a personal basis. Deal eventually formed a group of skydivers and christened them "The Falling Arches."
On his 40th birthday, October 5, 1971, Deal spent part of the day at his new favorite sport by leaping out of a jump plane 40 times in celebration.

"My name is Arch Deal....My name is Arch Deal...My name is Arch Deal!"


Arch's sports-parachute outfit was made for color television!


"To Tell The Truth" host Garry Moore



Bill Cullen, Peggy Cass, Joe Garagiola,
Kitty Carlisle
A year and a half later he appeared on the syndicated version of To Tell The Truth hosted by Garry Moore. His task was to try to stump the celebrity panel about his unique 40-skydive birthday bash. Unfortunately, Arch totally failed this challenge when Joe Garagiola recognized one of the imposters and the other panelists had no problem picking Arch out of the lineup since he made no attempt to downplay his golden-toned broadcast voice.
Arch had never tried to keep his love of skydiving away from the newsroom. Colleague Larry Elliston related an episode which occurred one evening after most of the staff had gone home. Arch was in his full parachute gear and clothing, laying on his back atop a utility desk in the middle of the newsroom. While he was explaining a particular skydiving maneuver, in walked a Cub Scout troop on a tour of the station. Arch continued right on with his demonstration and kindly accommodated the tour by including the scouts in on the demonstration and asking the youngsters for questions.
Arch continued to anchor the 6 and 11pm news block at WFLA and ratings generally tilted back and forth between Channel 8 and Channel 13, until one fateful day in June, 1975, when was he was flying over Cypress Gardens to participate in a demonstration parachute jump as part of a station promotion. After leaving the dive plane at an altitude of 3,000 feet, Deal was faced with a sudden life-or-death situation when his main chute failed to fully deploy.
The first parachute was locked in the deployment bag, Arch remembers. It was wrapped around the pilot chute, the device that lifts the parachute off your back and into the air. It just wouldnt budge. At 2,000 feet above ground, I tried to open the reserve chute but it only wrapped around the lines of the main chute that were flailing above my head. It just was not of any use at all.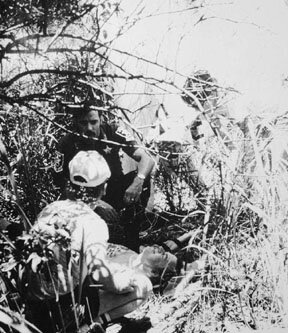 Bystanders comfort Arch Deal as paramedics speed towards the crash zone
Deal impacted the ground at about 120 miles per hour. Perhaps the spongy, soft brush lessened the crash and he miraculously survived. However, his injuries were almost fatal, including: a broken neck, one millimeter from a classic hangmans break; six broken ribs; two lumbar vertebrae crushed against each other; a separated pelvis; and hundreds of less serious contusions, lacerations and bruises. He also experienced a major bruise to his ego.
Not one person from WFLA came to see me in the hospital, and just about every one of my bones were broken somewhere, Arch says. But Hugh Smith, my biggest competitor, not only came to visit but filmed a long interview and ran it on his Pulse News program." That really impressed methe sign of a first class news organization and a first class news director.
WTVT also reported Archs medical condition on each newscast until he was upgraded to good condition while his own station reported nothing at all. Arch would not speculate on the reason why WFLA remained silent after their initial report of the accident. There were some serious disagreements about whether the accident would be covered by his company insurance but later the courts ruled he was on a bona fide station promotion and therefore his accrued medical expenses were fully covered.