Tampa Says Goodbye to John F. Kennedy
by Arch Deal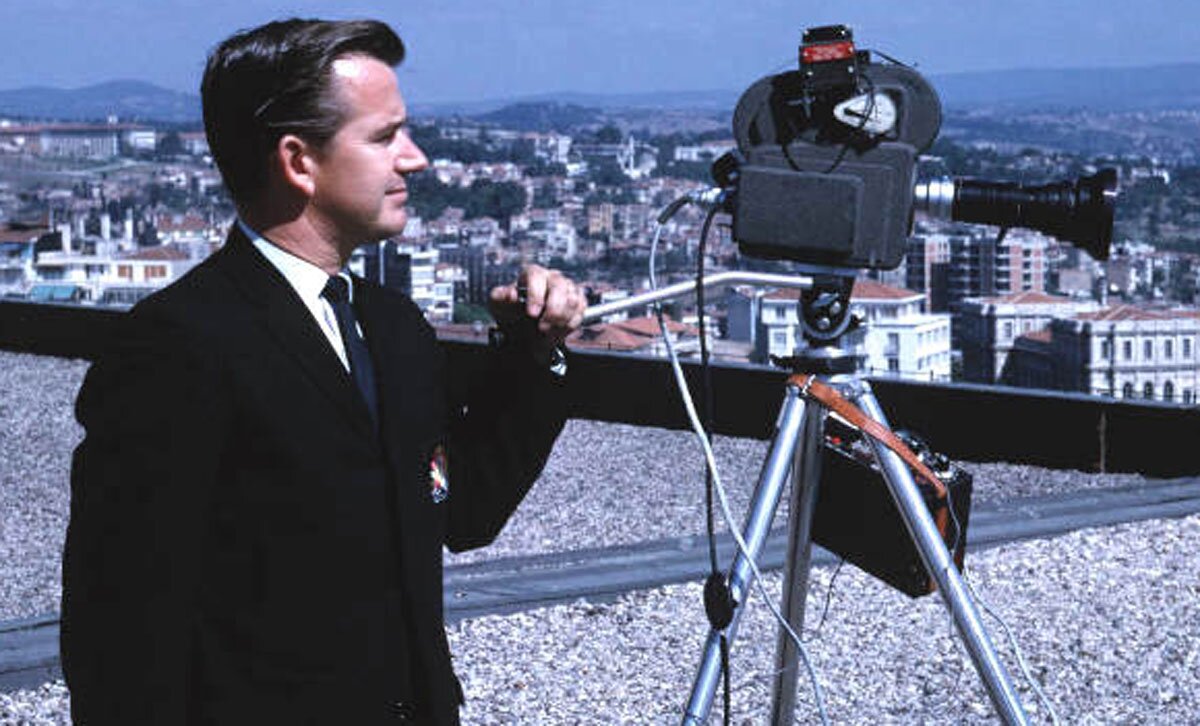 Arch Deal was WFLA-TV's anchorman for the 6 and 11pm news. On November 18, 1963, he performed double duty as a field reporter during President John F. Kennedy's visit to Tampa.
There is at least one event that stands out in the career of any newsman who worked in Tampa news media in November of 1963. It was the day-long visit of Americas youthful 35th President of the United States, John F. Kennedy.
Up to that point The Gasparilla Pirate Invasion and Parade had been the biggest news gathering project for us. But Gasparilla happened every year and was very predictable. A visit like this from John F. Kennedy was once in a lifetime, as we later found out. Even though reporters had his schedule we really didnt know exactly what to expect.
Everybody looked forward to Kennedys trip here. It was the first time an American president had ever come to Tampa to spend nearly an entire day and with so many different appearances scheduled.
President Kennedy's afternoon in Tampa would be much different from the campaign stop he made here in October of 1960. I was assigned as a WFLA reporter to cover Kennedy's speech on the west (Pierce Street) side of the old Hillsborough County Courthouse, which at that time housed most county government offices. I was pretty neutral about his visit then although lots of others influenced by the national media were beginning to be enamored with the youthful energy of the rising political star. There was a sizeable crowd of people there and we covered his stop live.
By the fall of 1963, we in the news business knew Kennedy had some political vulnerability in Florida and the 1964 presidential campaign was closing in. I think Kennedy and his political advisors sensed there were many voters who were smitten by the JFK persona but were not keen on him politically and felt he had made some serious blunders, particularly in his failure to back CIA-trained invaders from the United States during the 1961 Bay of Pigs invasion designed to liberate Cuba from the rule of Fidel Castro. His trip to Tampa and Miami early that week was designed to strengthen some political alliances, somewhat the same purpose as was his trip to Dallas at the end of that week.
Kennedys November 18, 1963 visit did not require us to spend a great deal of time with logistical planningjust making sure that close to a dozen staffers were planted in the right places, got their film shot, and returned to the station in time to ease production of the evening news. We gathered in reporters and stringers from every bureau to help in the effort that day.
However, getting ready for the evening news coverage of the Presidents activities would be somewhat more complex than we were used to and required extraordinary coordination. We were not only preparing coverage of the visit for the 6 oclock report but we were producing a half hour special on his visit to be broadcast at 7:30 that evening.
My reportorial responsibility in the field that day was to cover President Kennedy's arrival at MacDill Air Force Base. I arrived at the Officers Club about 15 minutes before him, just before noon. At that time, there was hardly anybody outside waiting for him. He was driven up to the front curb, got out of his limo, and said to me, Hi, nice day. At first, I was in awe of being in the presence of this legendary President but he quickly put me at ease. It was an extremely casual encounter where he got away from everybody for a while. I was the only newsman there, had my camera with me, but he totally disarmed me with his comments and during the few minutes of talking to him I sort of forgot why I was there. Its very rare to be able to speak personally to a man like John Kennedy, and we continued our brief talk before his handlers moved him on. I found he was just a great guy who had a much better job that I did.
I was in the right place at the right time, basically. I didnt wait for him to come out of the Officers Club. Since I had my chat and got my film, I headed directly back to WFLA, where we started coordinating all our other field people to put the 6 oclock news show togetherthat night a bit more complicated to do than usual.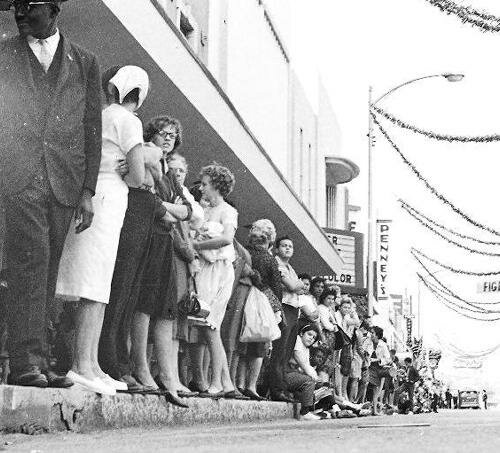 Photo: Tony Zappone
Tampa residents anxiously await President Kennedy's motorcade
Kennedy's assassination four days later was devastating. I was at home getting ready for work when I got a call from the station that he had been shot. I was paralyzed by the news, it really threw me. Youre never ready for something like that. Suddenly there was an urgency to get to the station so I threw myself together and took off.
There was an incredible air of sadness that sort of settled on the city, like a fog that had moved in rapidly. The general mood of everyone shifted quickly as the news of the Presidents being shot and later announcement of his death moved through the populace with the speed of lightening. Within an hour, Tampa went from a vibrant business center to a city that was shut down and in mourning. Ive never experienced that again, even to this day. I always imagined that our experience that day may have been similar to that of Britons when they heard of the passing of Princess Diana in 1997.
We prepared a whole local show for the evening of November 22, 1963 but it never aired. In its place was NBCs continuous coverage of the assassination which, to me at the time, was pretty pathetic and slow moving in gathering facts. But the pace picked up once things shifted from Dallas to Washington.
Id have to say the coverage of all three networks, even the distant-third and poorly staffed ABC, rose to new heights during that time. All of us who worked that weekend matured in ways we would never have otherwise imagined. It was the first time for many of us to be such a part of history, covering the assassination of a President who had just walked and talked in our city four days before.
-30-
TO RETURN TO JFK MENU, CLICK HERE
TO RETURN TO BIG 13 MAIN MENU, CLICK HERE