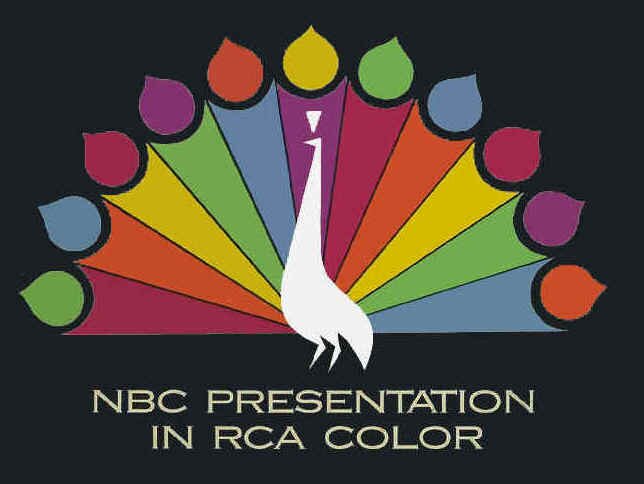 The NBC Peacock
The Colorful Story Behind a Broadcasting Icon
by Mike Clark
NBC's longest-running star is proudly celebrating his 49th anniversary in 2005. Dazzling television viewers since the mid 1950's, the NBC Peacock was originally created to banner NBC programming that was broadcast in color. The Peacock, however, is not only a TV star. Appearing on clothing, drinking glasses, playing cards, Beanie Babies, and even beach towels, The Peacock is a multi-media icon for one of the most recognizable brands in the world, NBC. The Peacock's longevity in television and as a corporate logo for NBC is a tribute to the talents of his creator, John J. Graham. While Graham's Peacock was a highlight of his long career as Director of Design at NBC, it was just one of his many contributions that helped establish the on-air look of NBC television.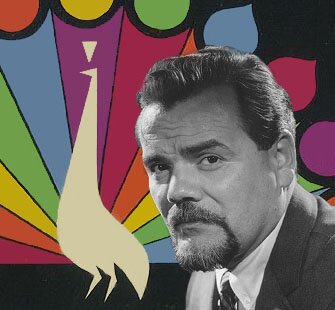 John J. Graham, creator of the NBC Peacock
A native New Yorker, Graham trained at the Manhattan School of Industrial Arts, joining NBC as an art director shortly after the end of World War II in 1945. His responsibilities included designing the television division's various logos, title cards, print materials, advertising, and promotions, which at the time consisted of variations on the famous NBC chimes and NBC network radio signage. An introspective man, Graham was highly intelligent, articulate and thoughtful. "My father was aware of his talent and was very humble," says Graham's son Bruce. "He never raised his voice, and preferred to work behind the scenes, even omitting his own name from books and publications that he designed. His loyalty to NBC and his fellow employees is legendary."