WTVT Commemorative Posters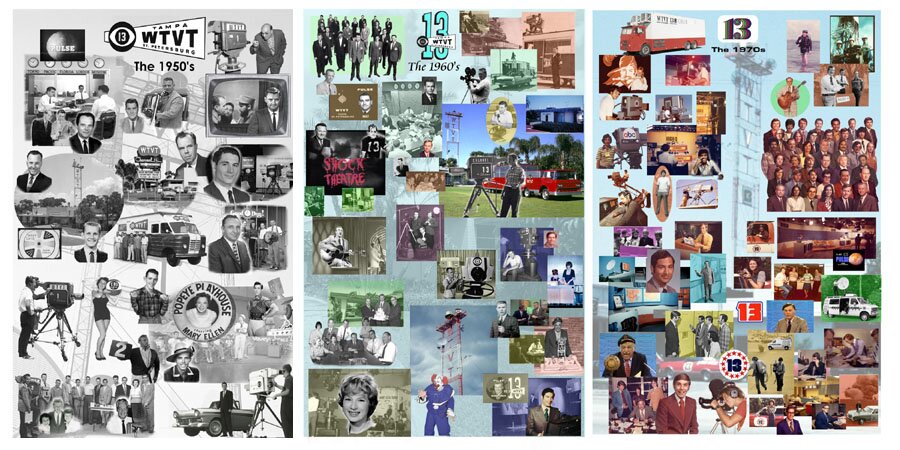 (Actual posters below - scroll down past instructions)
These posters celebrating WTVT in the 1950's, 60's, and 70's, were originally created by Mike Clark for the May, 2003 reunion. You can download and print your own copies by following these instructions:
1. Right-Click your mouse on a poster and select 'save as.' Save this Jpeg to a Photoshop or Word file.
2. For Photoshop users: Use "Open" command to locate and access file. Open into Photoshop and then use 'print' command.
3. For Word users: Go to top toolbar menu and click on 'insert.' Scroll to 'from file' and then locate the Jpeg you saved earlier. Highlight file and hit 'return'...this will load the poster into your screen. Follow normal 'print' commands.
TIPS: For best quality, use Photo Quality Ink Jet 8 X 10 paper. Make sure to set your printer for 'photo quality' for best results.
There is a name guide below each poster identifying the people who appear in each montage. And now...the posters!