Graphics and Logos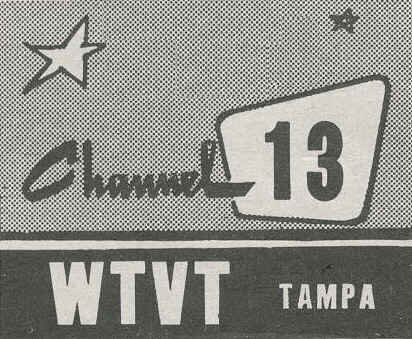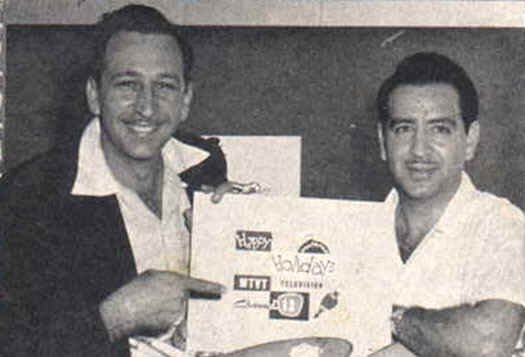 WTVT's original art director Andy Diaz (left)
with assistant Louis Hernandez
Television graphics of 1955 were breaking away from traditional typefaces and proscenium style art direction. Andy Diaz is shown above with one of his holiday station i.d. cards. Note the bouncy typeface and 50's oblong shape of the 13 logo contained within the TV frame. Diaz also supervised design and construction of studio sets.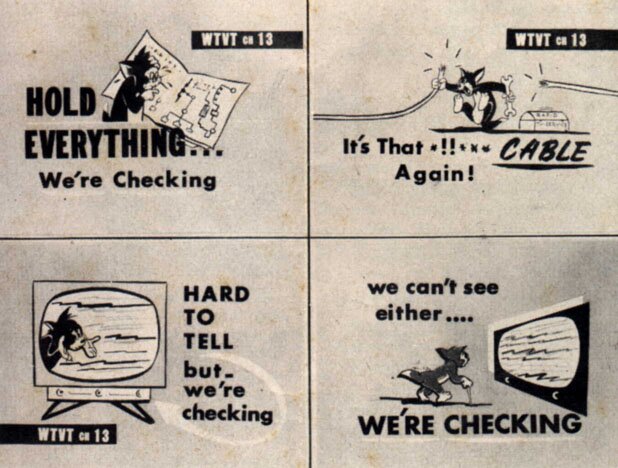 Diaz created a series of "Technical Difficulty" slides
in situations where the network feed was lost. WTVT's
mascot "Kitty 13" is featured in these humorous panels.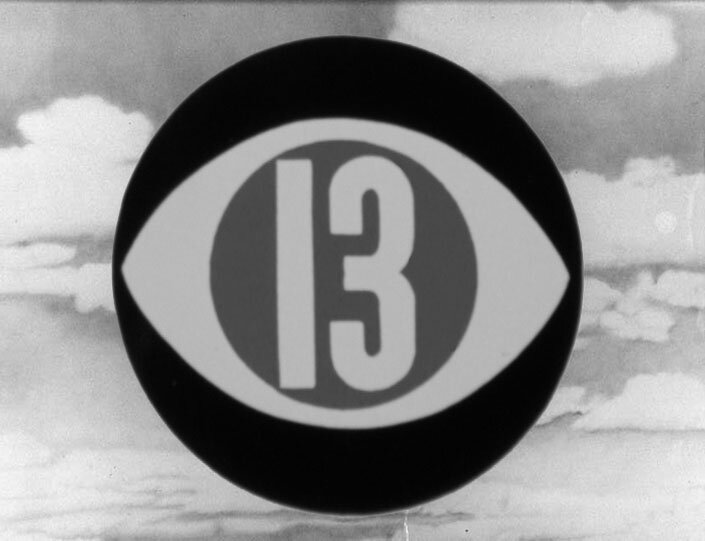 This is a recreation of Channel 13's 'CBS' style
black and white I.D. used from 1955-62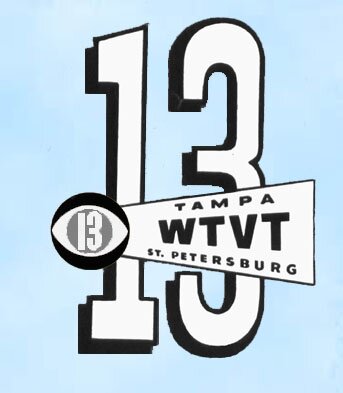 This early 60's logo was used on-air and also adorned the station's
news and production vehicles. The CBS eye is part of the station's I.D.

Here's a really 'Big 13'! (1963)
Promotion Director Walter Rhoads originated the
phrase "Big 13," which is our web site's namesake.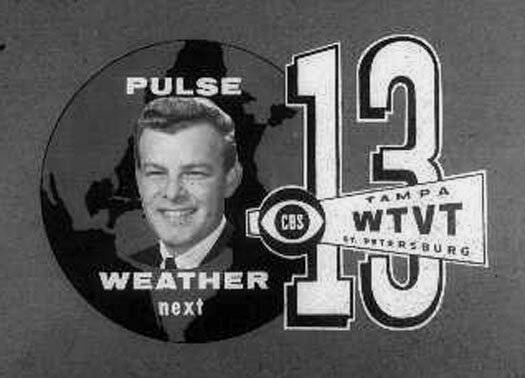 Jerry Peterson's Pulse Weather I.D.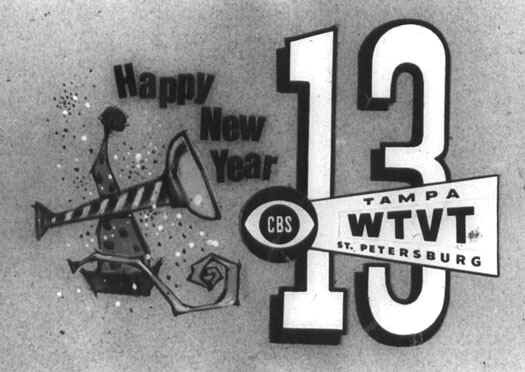 Happy New Year! (1963)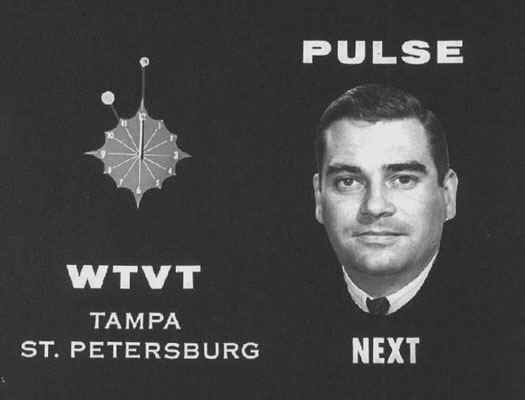 11pm Pulse with Tom Dunn is next! (1964)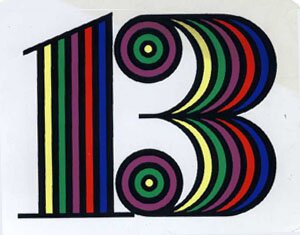 This colorful logo debuted in the late 60's, and was used until 1976. It's interesting to observe that the CBS eye is no longer a part of the graphic. This was the result of an edict from CBS to separate the non-O and O CBS station's news from being confused with the CBS network news operations. This 'unbranding' lasted for many years until competition from cable and satellite made CBS and the other networks urge affiliates to reincorporate the network I.D. into local promotion and news. These stylized 13s were used on-air and also were applied to the side of the studio cameras and other equipment.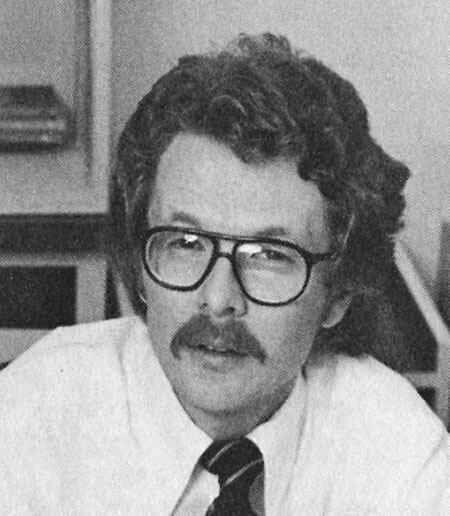 Fred Zoller, WTVT's art director in the 1970's,
worked with staff artist Jack Breit and an outside agency to create the 'Original 13' Bicentennial logo seen below. Fred created many on-air graphics and also designed the covers for Roy Leep's annual "Hurricanes" publication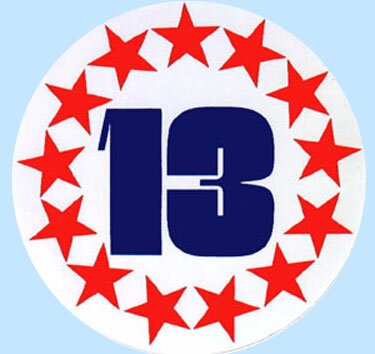 1976, was America's Bicentennial. In honor of the year, 'Big 13' becomes the 'Original 13.'
Many of the photos on this web site show equipment with this logo.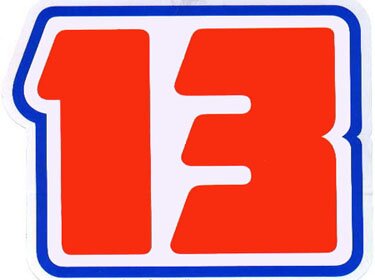 1977 rolls in and the logo changes to this one, which will last
until the early 80's.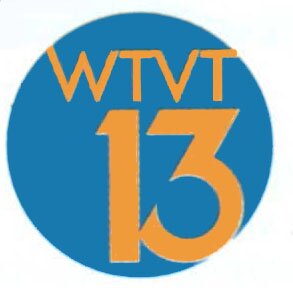 A new logo for the 90's prior to "Fox 13"
CLICK HERE TO RETURN TO THE MAIN MENU