The Roy Leep Story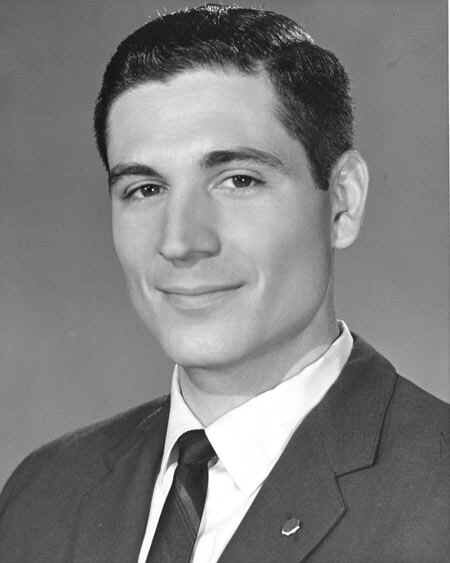 Roy Leep joined WTVT in August of 1957. Have you ever wondered where this young man came from, and when his interest in meteorology first took hold? Here, in Roy's own words, is his story...
I became interested in weather in Louisville, Kentucky, my hometown, when I was around 13. We lived close to the airport and I once saw a large balloon being released which drew my attention. By the time I was 15 in 1947, I began to spend almost all of my time at the Louisville Weather Bureau in an intern capacity.

During this period, I had an amateur weather station at my home. When I went off to college in western Kentucky, I helped set up a campus weather station in conjunction with the Geography Department. After two years of college, I joined the Air Force, (during the Korean War) and went through their weather schools in Illinois. I stayed there as an instructor for four years, while maintaining my station at home.

After the Air Force, I resumed college majoring in meteorology at Florida State University. While in Tallahassee, I had quite a home weather station including two teletype machines, and I was doing some local radio weather reports. It was during this time (1955-56) that Jack Murphy, a stringer for WTVT, heard my reports and told Channel 13's management about me. At first I was reluctant to interview for the job since I had not completed my degree, but WTVT insisted. I flew down one weekend early in August 1957, for an interview. I started later that month, working with Channel 13 Chief Meteorologist, Charlie Stump.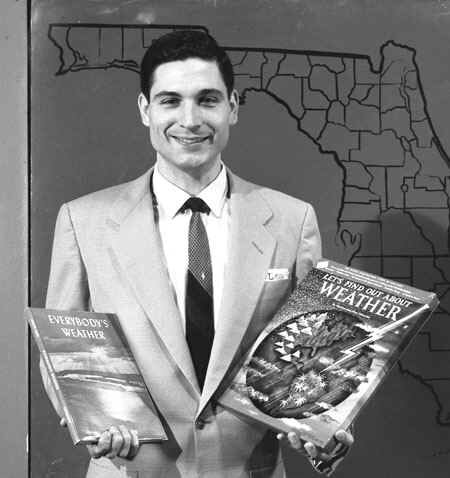 Roy Leep hits the books again shortly after arriving at WTVT
AN EXTRA QUESTION FOR ROY LEEP:
"Was there any danger to his radar and other precious equipment if lightening struck the 'twin tower'?"
Roy's Answer:
"When the tower was built, I made sure that the design incorporated a
major grounding system. There is a lightning rod on top of the radar dome, and three one inch copper cables extend from it down the three sides into
bedrock below ground level. The dome, radar transmitter, and all ENG and
micro-waves are tied into it's grounding system. While I am sure the tower
has taken some hits, so far I know of no structural or equipment damage."
To learn more about Roy and his achievements with the WTVT Weather Department, CLICK HERE